Attract More New Clients With


ONLINE MARKETING THAT DELIVERS RESULTS
These proven digital strategies will help you
​​​​​​​turn more prospects into new paying clients.
BROWSE MY FREE SOLUTION LIBRARY
Use These Powerful Strategies To Boost Your Company's
Online Visibility & Visitor Traffic To Your Website...

Funnel-Inspired Websites
Drive your website visitors through a sales funnel designed to convert them.

Marketing Your Reputation
Learn how to get more new 5-Star reviews and show
new prospects that your business is the best choice.

Paid Traffic Sources
Target your ideal prospects with precision using these cold traffic strategies.

Converting With Video
Our "Review Commercials" and 30-second video ads are among the best-converting video content in the industry.

Retarget Your Website Visitors
"Tag" people who visit your site and advertise to them after they leave.

Branding On
Social Media
Go where your prospects are - on Facebook, Twitter and other sites - and get your message out there.

High-Converting Digital Ads
Design highly effective ad creative using these best practice copywriting tips.

Email
Marketing
Turn your email lists into new bursts of monthly revenue using emails that target your existing clients.
Frequently Asked Questions
What's The Best Way To Get More 5-Star Reviews?
Ask for them! If you're not actively managing your own company's online reputation, it's time to take control of it. Too often, only unhappy customers leave reviews. If you're a great company with great products and services, many of your customers / clients will be happy to write a nice review about you online. I can show you how to get FIVE 5-star reviews in under 15 days!


Which Is Better? SEO or Paid Traffic?
Well, you really need BOTH because they serve different purposes. Paid Traffic gets more new visitors to your website NOW to generate leads and drive sales. On the other hand, a formal SEO strategy keeps improving your search engine rankings over the long-term, attracting more new and relevant visitors every day for an on-going fee.


How Effective Is Email Marketing?
Email marketing can generate as much as $40 for every dollar you spend, consistently producing the best ROI of any marketing channel. Use your email lists of previous clients and new prospects to send them compelling offers, creating quick blasts of new revenue for your company.
How Can I Get My Website To Convert Better?
Start by retargeting all of your web visitors. Stop letting 95% of those warm prospects get away! Retargeting is more cost-effective than PPC marketing, television, radio, and many other mediums. Capture customers you know are interested and get as much as 10X the value out of every dollar you invest.
What's The Fastest Way To Get More Visitors To My Website?
Paid COLD traffic is the best way to get more visitors, sales, and conversions quickly. By targeting your ideal customer with laser-precision, you can find high-converting traffic that is already inclined to buy. Then, after their first website visit, use RETARGETING to keep your company "top-of-mind" until they're ready to make their final buying decision.
Does Video Marketing Really Increase Sales?
Studies show that conversion rates for webpages that have a video on them are up to 80% higher. Also, viewers retain up to 90% of what they watch in video versus only 10% for text. If you want visitors to remember your business tomorrow, video marketing is one of the best ways to do it.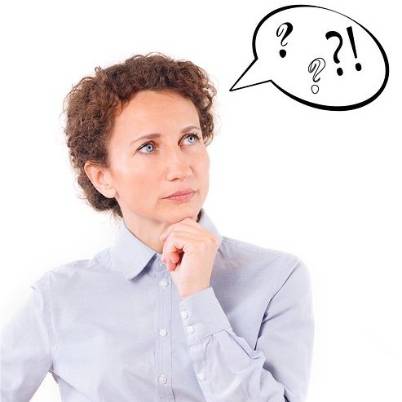 Don't Fall For These Marketing Myths:
I need lots of website traffic for my marketing to pay off.
FALSE. The quality of your visitors is more important than the quantity. Sometimes as few as 100 visitors to your website a month might give you all the new customers you can handle at a time. What you really need are traffic strategies that can identify your most likely prospects, put ads in front of them to bring them to your website, then retarget them with more ads after they leave to help keep you top-of-mind. It's a powerful one-two conversion punch.
Just having a great-looking website will increase my sales.
FALSE. Too many website designers and do-it-yourselfers create great-looking sites that don't convert - and converting visitors into new customers is what a website is all about. Does yours convert? Great sales copy, a funnel-like flow,
​​​​​​​5-star reviews, and multiple CTAs can be a powerful sales machine for you.
Smaller businesses like mine can't afford digital marketing.
FALSE. That may have been true in the past but not now. Today, even small companies have access to the same marketing tools only huge companies could afford before. Almost ANY BUSINESS can benefit from strategies like these that put the right offer in front of the right person at the right time.
WANT MORE WEBSITE VISITORS? CLICK HERE.
I'm passionate about digital marketing and always excited to work with businesses who take their marketing seriously too. If you need help with yours or just have a question, don't hesitate to contact me and we'll take
a look at it together. - Steve Houston

I'd like to hear from you.